The BEST in personal training! One-stop shop for health
|
home


Senior Classes

Senior Strength Training at Your-Gym: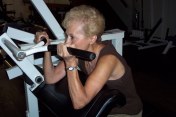 These one-hour sessions include group instruction on safe, effective weight training using free weights, machines and cardio equipment. Participants are encouraged to set and achieve personal fitness goals with a focus on correct form and proper progression
Light Exercise with Dee" at the Senior Center located in College View Towers:
This 30-minute session focuses on developing core strength, flexibility, and general toning. Participants, using light dumbbells and resistance bands, are guided through an exercise routine set to music. The session concludes with stretching and exercises in balance and breathing.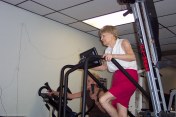 Note: Although we strive to make our site as accurate as possible, we are human and unfortunately mistakes do occur. Consequently, we will not be liable for typographical, pricing, or other inaccuracies that may occur. Prices and availability are subject to change without notice. We reserve the right to refuse any order. If you have any questions about this policy or suspect that you have discovered an error, please email or contact our Consumer Affairs Department at 724-458-9000
All Rights Reserved YOUR GYM & Complete Supplement Store
Any reproduction is strictly Prohibited
1999-2015